The University of Wisconsin Head and Neck Cancer Specialized Programs of Research Excellence (SPORE) team recently hosted its third annual retreat and external advisory board (EAB) meeting. During this one-and-a-half-day event, team members highlighted the progress of SPORE projects and core support programs while soliciting feedback from the EAB as the team begins to focus on renewal themes for this five-year NIH grant.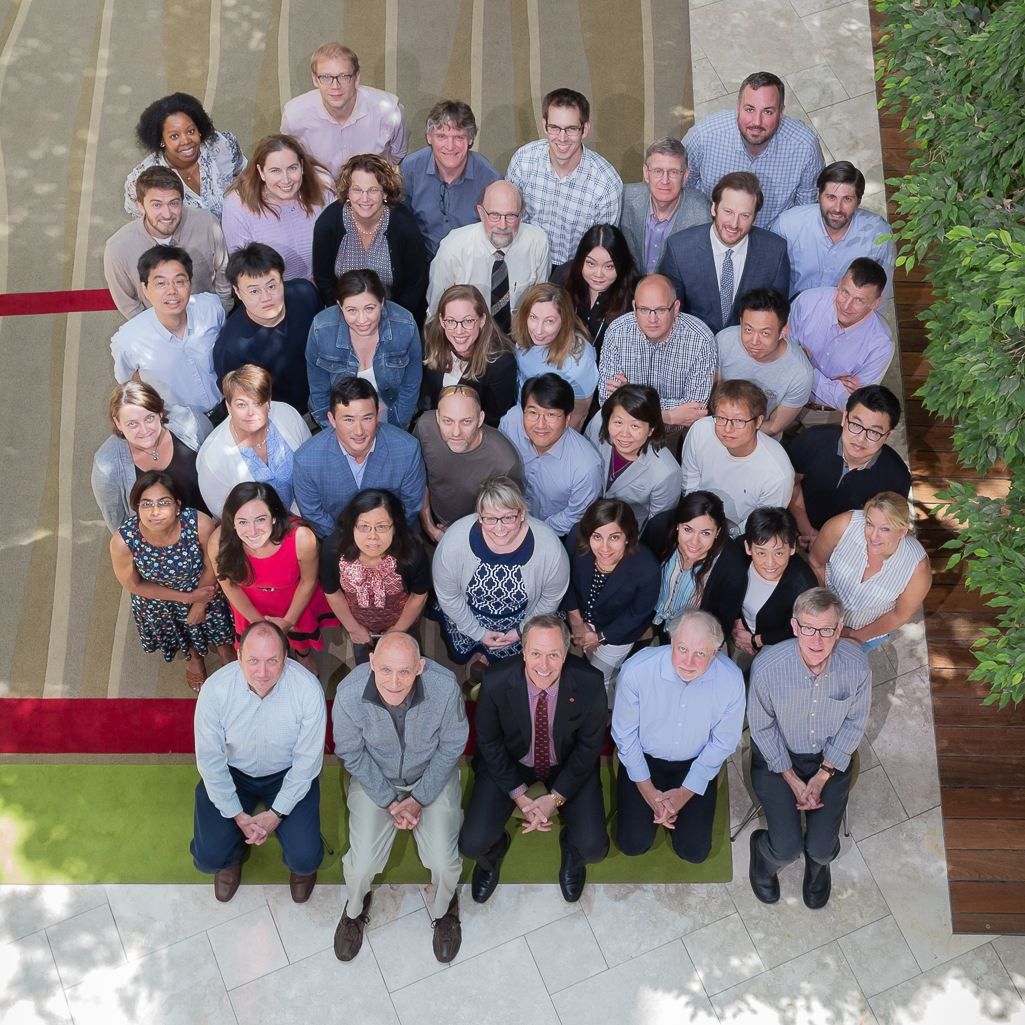 Dr. Paul Harari, who serves as principal investigator of the grant as well as director of the SPORE's administrative core and co-leader of one of the four SPORE research projects, shared recent successes with those in attendance, including the following EAB members:
Board Member
Head & Neck Role
Institution
Jennifer R. Grandis, MD
H&N Surgeon
University of California, San Francisco
Thomas E. Carey, PhD
H&N Biologist
University of Michigan
J. Silvio Gutkind, PhD
H&N Biologist
University of California, San Diego
Quynh-Thu Le, MD
H&N Radiation Oncologist
Stanford University
Jack J. Lee, DDS, PhD
Statistician
MD Anderson
Wendell G. Yarbrough, MD
H&N Surgeon
University of North Carolina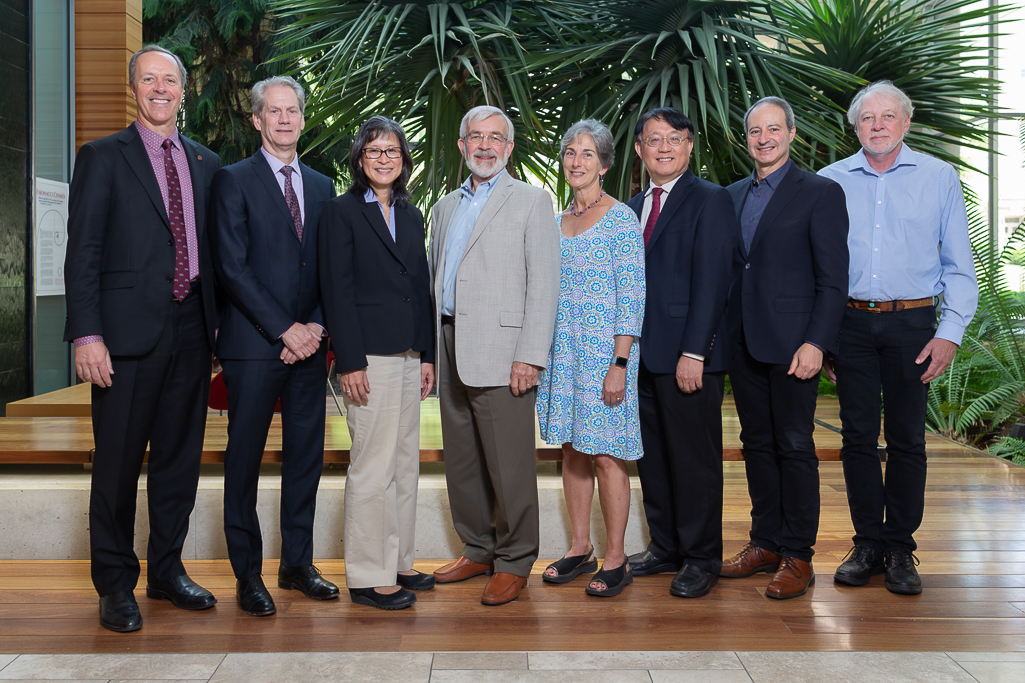 The following are a few brief highlights from the meeting:
Greatly improved patient biospecimen consent rate
For more than a year, the rate of UW head and neck patient consent for use of biospecimens has consistently been above 85 percent, up from less than 10 percent at the outset of the SPORE. Harari credits the collective efforts of the Pathology Core; UW Carbone Cancer Center Biobank personnel; Shari Piaskowski, Wisconsin SPORE administrative manager; Heather Geye, database manager; and UW head and neck cancer surgeons and nursing staff. The increased patient consent rate is helping the SPORE's Pathology and Biospecimen Core staff collect, process, preserve and distribute biospecimens to help investigators produce accurate and reliable preclinical head and neck cancer data directly from patient tumors.
New project
Harari announced the addition of a new project with a strong translational element that will join the SPORE grant in summer 2019.  The project titled, "Combining Radiation Therapy and NKTR-214 to Elicit In Situ Tumor Vaccination in Head and Neck Cancer," is led by Dr. Zachary Morris, assistant professor in the Department of Human Oncology, whose primary research theme is combining radiation therapy and immunotherapies. Morris has been involved with the SPORE since receiving a Career Enhancement Program (CEP) pilot award through the SPORE in 2017. This new project includes a clinical trial for recurrent head and neck cancer patients that is earmarked to open in 2020.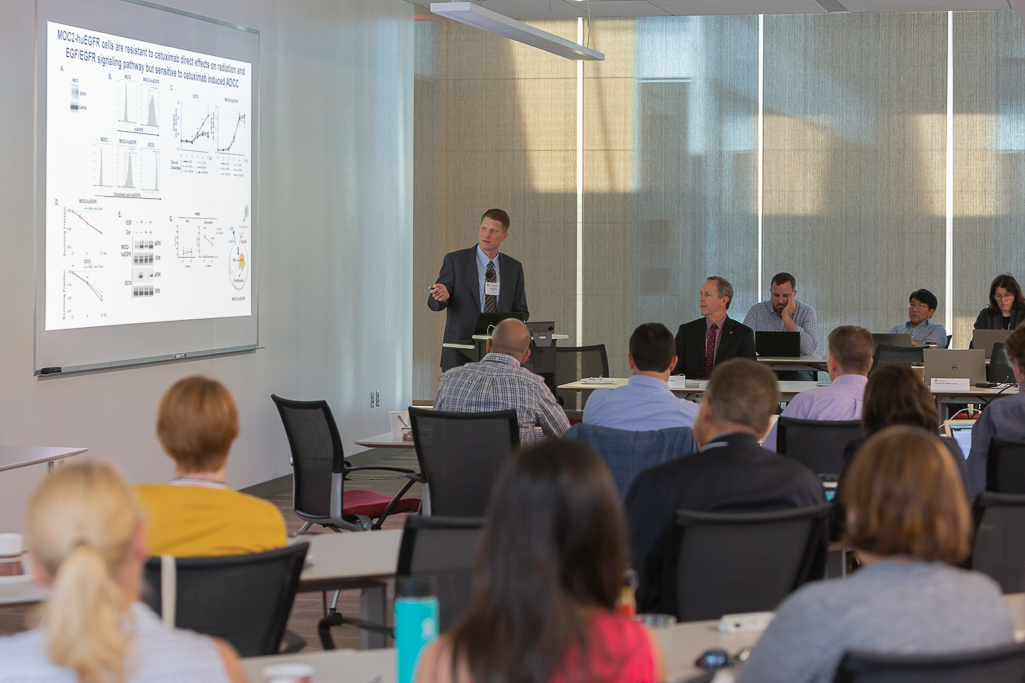 Clinical trials
Principal investigators of the remaining main projects discussed their progress and received valuable feedback from the EAB. Two of the main projects—Projects 2 and 4—are advancing their clinical endpoints as investigators begin to enroll patients on clinical trials associated with these projects.
Pilot funding
Each year, the SPORE awards pilot funding to spur new projects and encourage scientists from multiple disciplines across the UW campus to apply their expertise to HNC research. Twelve new investigators received pilot funding this year.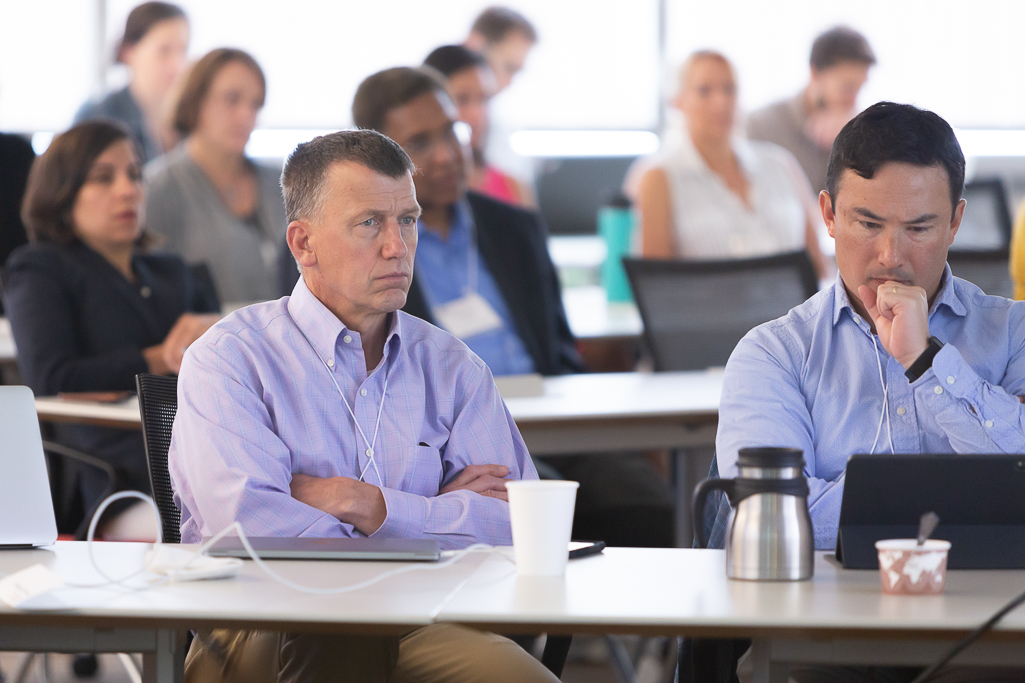 Overall mission
"Thank you, EAB members for providing guidance that will help us as we prepare to seek renewal of this major grant and move forward to help head and neck cancer patients for the future," Harari said. "We have a long way to go. Head and neck cancer patients face enormous challenges, and we need to apply research dollars wisely to make meaningful and lasting advances in head and neck cancer treatment. We are very focused on this goal."